WINTER 20/21

WE KNOW YOU LIKE TO FEEL STYLISH AND COMFORTABLE, REGARDLESS OF THE WEATHER AURA. IN 20/21 WINTER COLLECTION, WE HAVE FOR YOU ALL THE NECESSARY ELEMENTS OF WARDROBE - DOWN JACKETS, WARM SWEATERS OR PATTERNED SCARVES – THANKS TO WHICH, YOU WILL CREATE FASHIONABLE AND FEMININE OUTFITS FOR COLDER DAYS.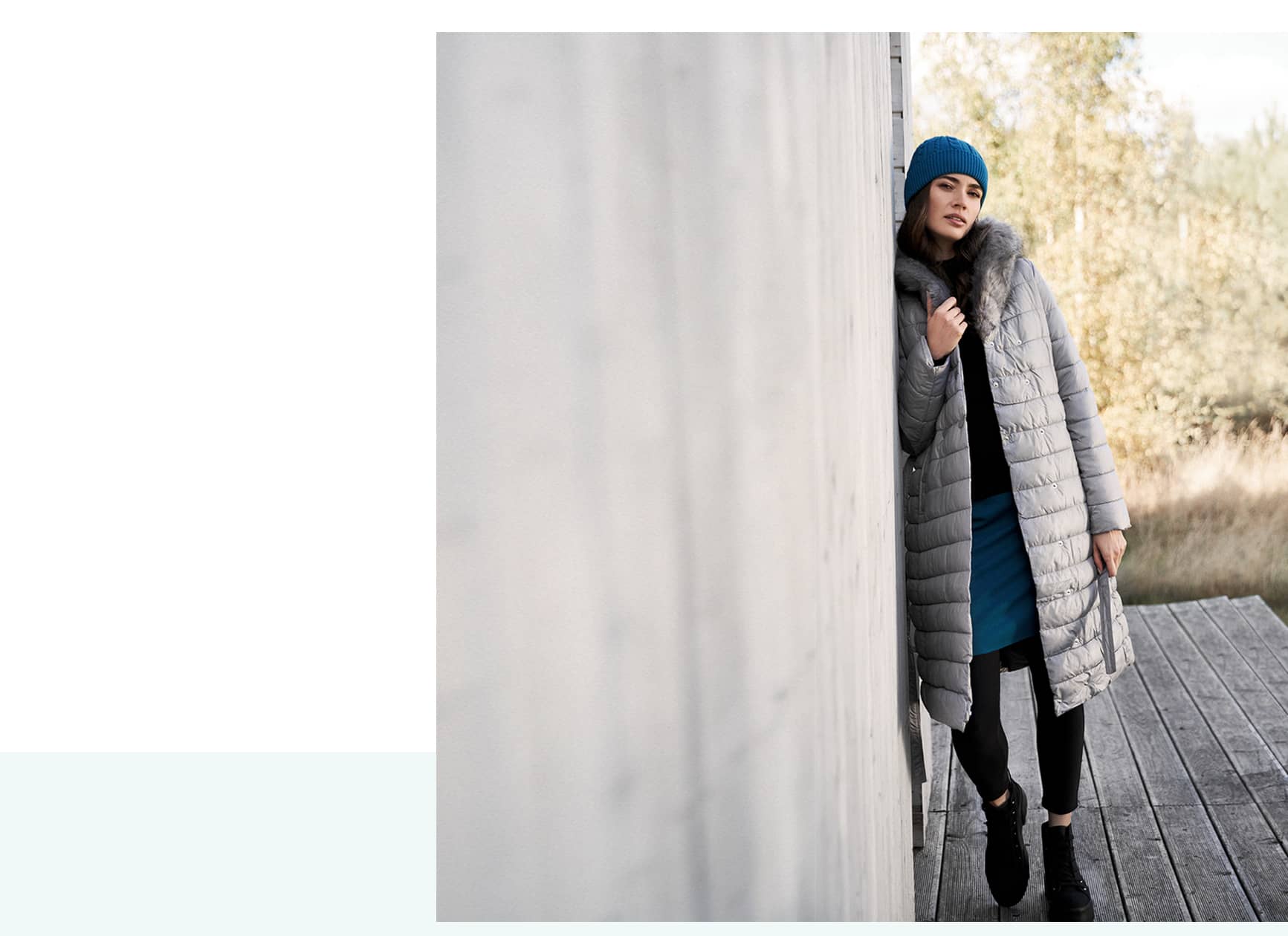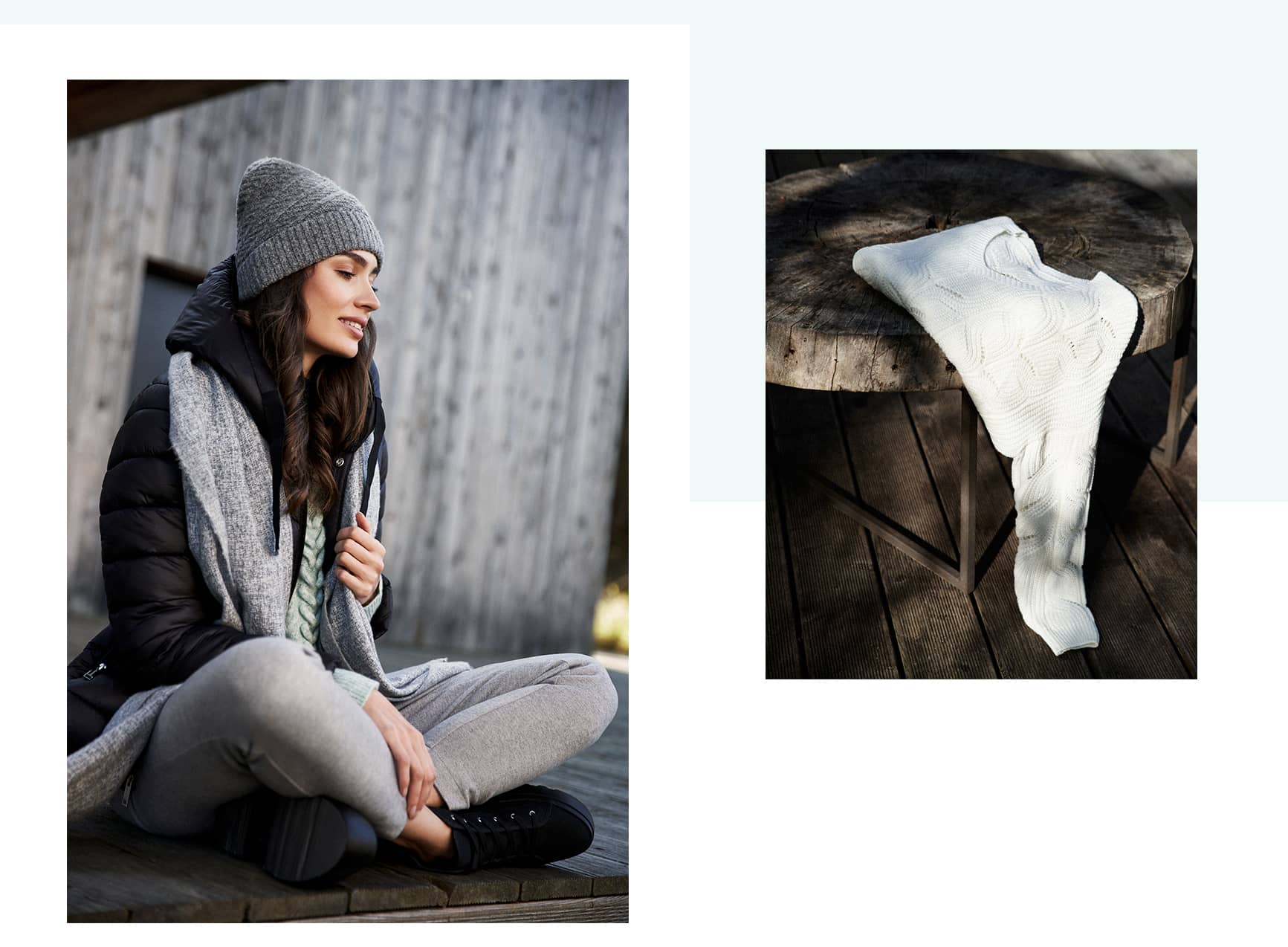 WINTER AT MOODO IS MAINLY A WIDE RANGE OF JACKETS AND SWEATERS. OUR DESIGNERS PAY ATTENTION TO POPULAR QUILTED JACKETS WITH REMOVABLE HOOD, DOUBLE-BREASTED LONG DOWN JACKETS WITH BELT, WHICH ARE A GREAT COAT ALTERNATIVES.
SWEATER >>>
SCARF >>>
BEANIE >>>
COAT >>>
TROUSERS >>>
GLOVES >>>
SCARF >>>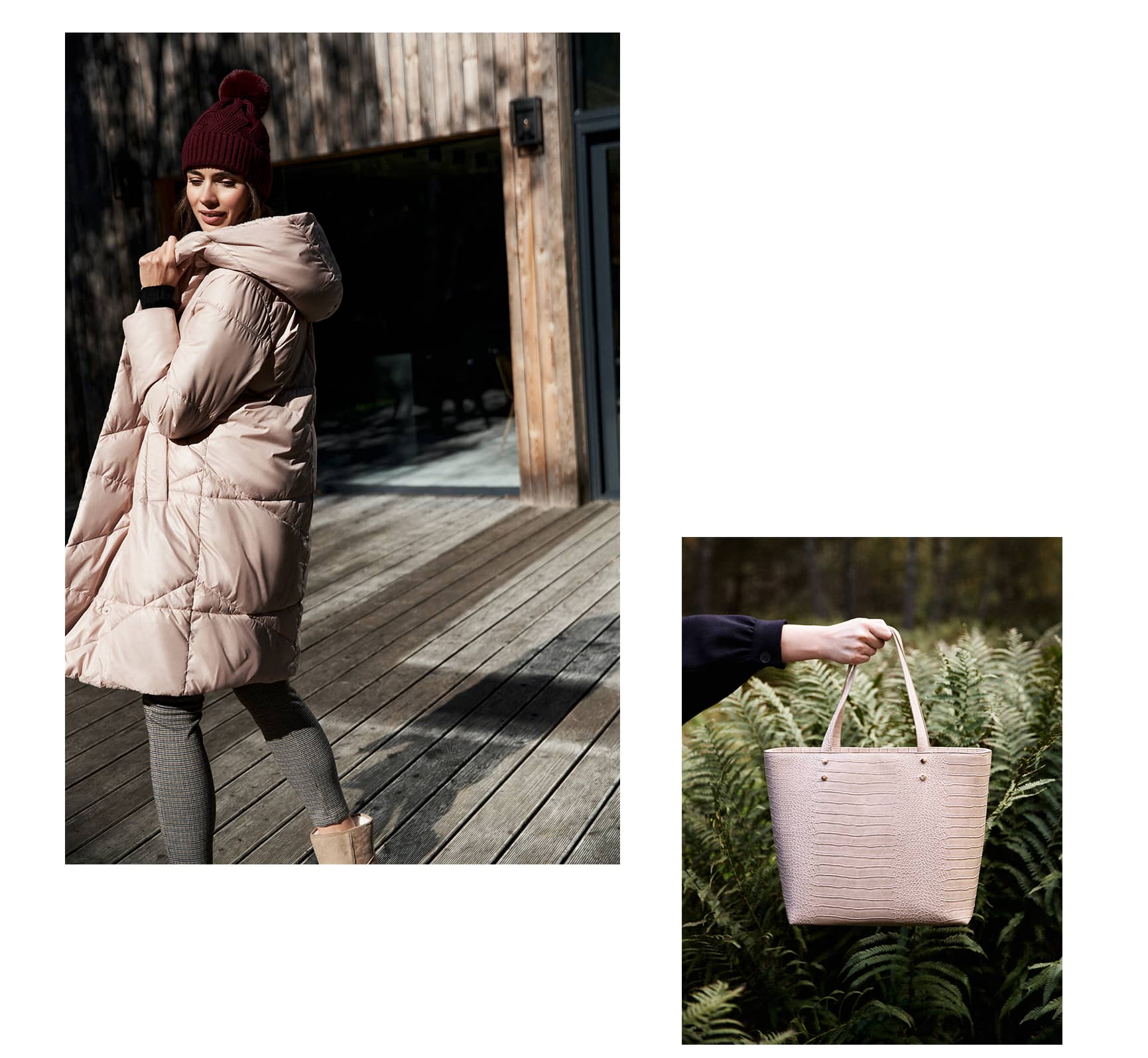 WINTER ACCESSORIES ARE NOT ONLY WOOL HATS AND WARM SCARVES WITH TIMELESS CHECK OR HOUNDSTOOTH, BUT ALSO PRACTICAL, ROOMY BAGS. THIS YEAR, THE SNAKE OR CROCODILE MOTIF BAG IS AN ABSOLUTE HIT!
COAT >>>
BEANIE >>>
LEGGINGS >>>
BAG >>>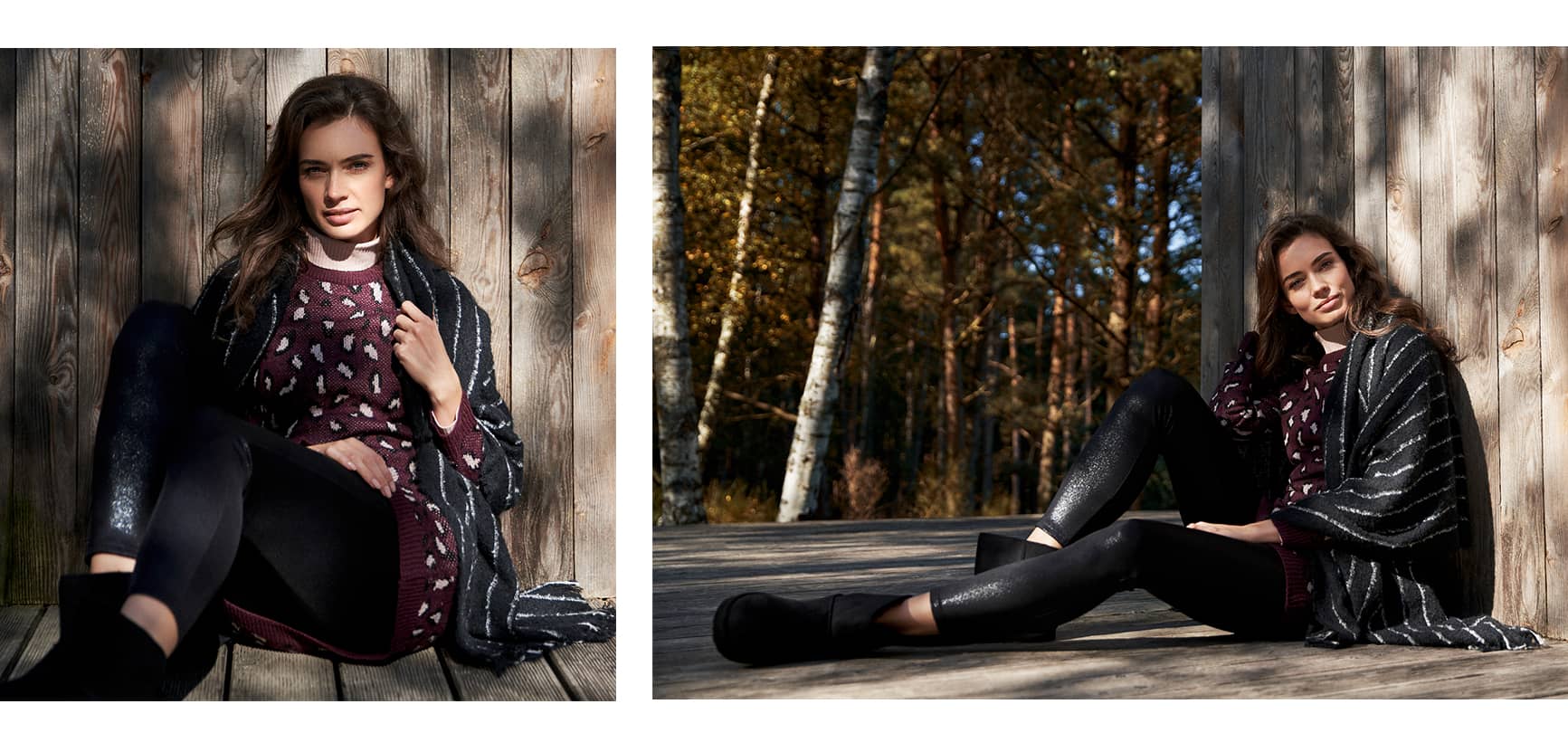 DRESS >>>
SCARF >>>
LEGGINGS >>>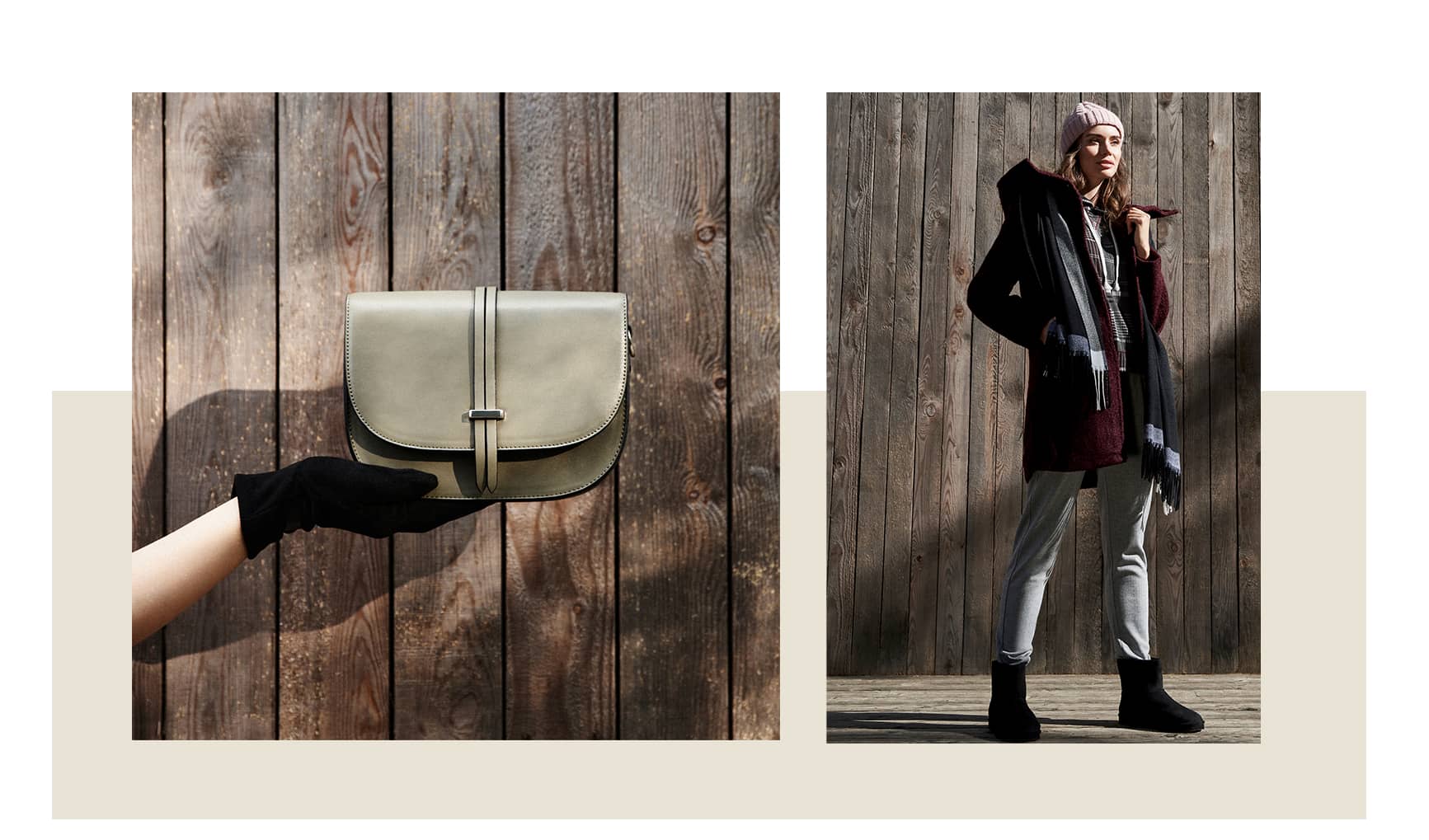 COAT >>>
HOODIE >>>
TROUSERS >>>
SCARF >>>
BAG >>>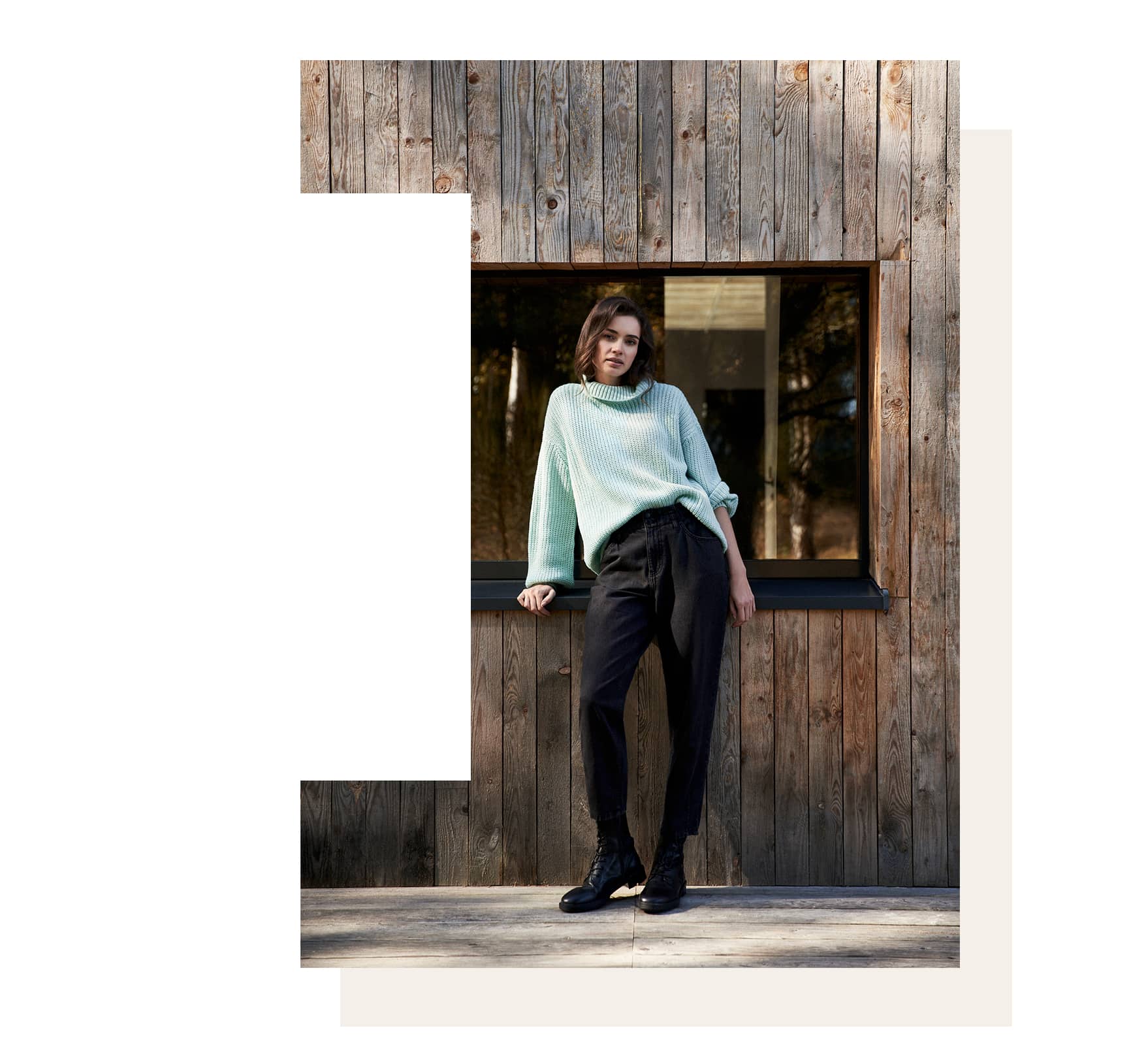 THE COLOR PALETTE THIS SEASON WILL BE FOCUSED MOSTLY ON WARM BEIGE, PINK, GRAY, BURGUNDY, DARK TURQUOISE, FRESH MINT, AND ALSO NEUTRAL BLACK AND NAVY.
SWEATER >>>
TROUSERS >>>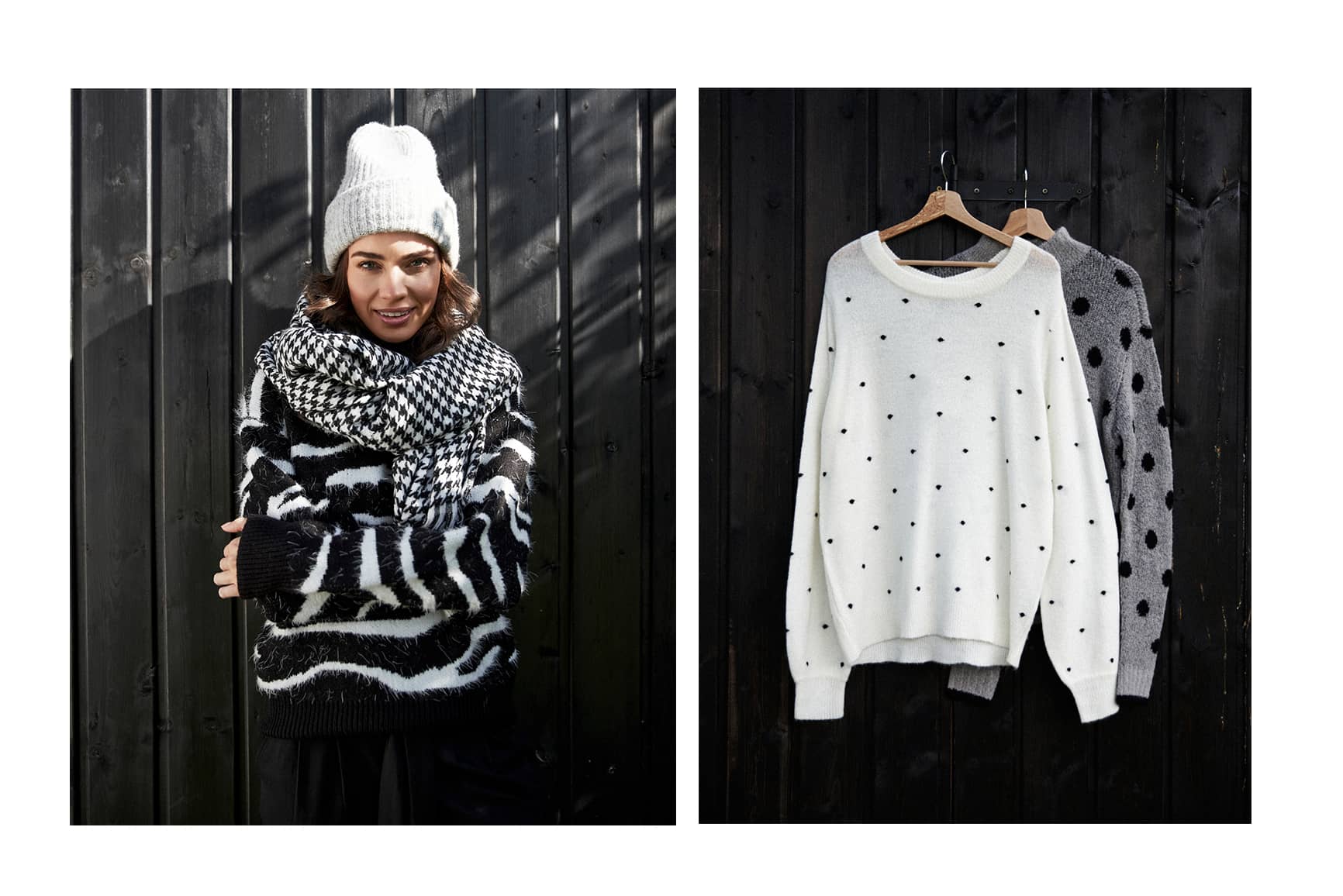 SWEATER >>>
SCARF >>>
BEANIE >>>